David Lynch: fotografo per due mostre, tra omaggi e bufale di Twin Peaks
Aspettando di festeggiare David Lynch, con omaggi e bufale su Twin Peaks, insieme a due mostre dell'inedito Lynch fotografo.
Quando si parla di David Lynch, non ci sono limiti alle sorprese, e ai bagliori di geniale esplorazione che è capace di accendere nei meandri più oscuri della mente, anche se bisogna sempre stare attenti a quelli fatui che circolano online, e a distanza di un anno tornano a paventare sequel di Twin Peaks.
Questa volta pare sia bastato l'annuncio per un casting di ragazze caucasiche 'hot' a far pascolare la bufala nel web, comunque prontamente smentita via Twitter dallo stesso Mark Frost, co creatore di Twin Peaks con Lynch.
Another strange baseless rumor. https://t.co/ZXirzb7tf7

— Mark Frost (@mfrost11) 5 Gennaio 2014
Una notizia che renderebbe felici parecchi, per una serie cult che non ha mai smesso di ispirare imitazioni e omaggi, come quello illustrato dall'animazione del francese Martin Woutisseth, lavorando su immagini prese da internet, cambiando, luci, sfondi e colonna sonora, per restituire agli appassionati punti di vista diversi sulla città di Twin Peaks. Un omaggio che arriva dopo quelli dedicati alla filmografia di Stanley Kubrick, di Tim Burton o Breaking Bad, insieme a tutto quello che trovate online e sulla sua pagina Facebook.
Ever since completing my first animation, I wanted to do something with David Lynch's filmography. So after finishing Breaking Bad illustrated last year, I focused on another one of my favorite TV series: Twin Peaks. First step: there were many characters to draw, about twice the number of those in Breaking Bad! It took me around three months to recreate 33 characters. After that was done, I had to work on a big music festival event and soon after spent three months in Japan for personal and professional reasons. While In Tokyo, I worked 72 hours every week with no time left to work on Twin Peaks Illustrated. In July, I returned to France and had to find work to pay the bills, which delayed this personal project even more.
Aspettando di festeggiare il compleanno imminente, tra le certezze c'è invece la scoperta di una nuova sfumatura del talento visionario, esperto e appassionato di fotografia, protagonista di ben due mostre, a Londra e Parigi.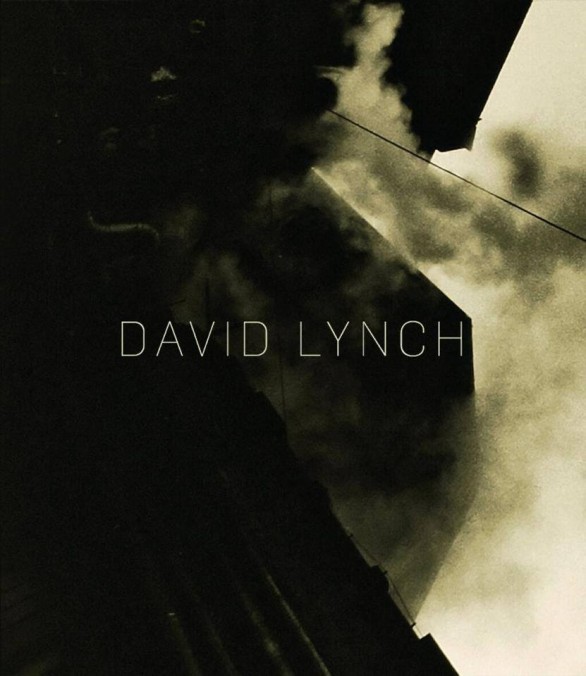 Le visioni cupe e conturbanti di fabbriche e archeologia industriale, fotografate tra il 1980 e il 2000, protagoniste della personale The Factory Photographs alla londinese The Photographers' Gallery, dal 17 gennaio al 30 marzo 2014, e del volume omonimo edito da Prestel (state guardando la copertina), insieme alle visioni surreali messe insieme con Photoshop, in mostra alla Maison Européenne de la Photographie di Parigi con le "Small Stories", dal 15 gennaio al 16 marzo 2014. Per un approfondimento vi rimando al nostro magazine di fotografia.