Aquarium of the Dead: trailer dell'horror The Asylum con Vivica A. Fox
Il regista degli horror "Zoombies" e "Zoombies 2" conclude la trilogia prodotta da The Asylum con il sequel Aquarium of the Dead.
The Asylum ha reso disponibile un trailer ufficiale di Aquarium of the Dead, un improbabile b-movie horror con "effettacci" digitali, recitazione surreale e humour a vagonate che sono il marchio di fabbrica della famigerata casa di produzione statunitense che ci ha regalato il fenomeno Sharknado e la gustosa e sorprendente serie tv Zombie Nation.
"Aquarium of the Dead" racconta di un incidente scientifico che trasforma creature acquatiche in zombie, chiude un'ideale trilogia con protagonisti animali zombificati e arriva dopo Zoombies del 2016, su un misterioso virus che trasforma gli animali in zombie e che si propaga all'interno di uno zoo e il sequel / prequel Zoombies 2 del 2019 che segue un ranger e alcuni bracconieri costretti a fare squadra per uscire vivi dall'assalto di animali trasformati da un virus zombie pronto a diffondersi a livello globale.
Il cast include Vivica A. Fox (Independence Day), D.C. Douglas (Z Nation), Erica Duke (Mega Shark vs. Crocosaurus), Eva Ceja (The Amityville Harvest), Anthony Jensen (The Gallows Act II), Anna Telfer (Black Rain), Jeffery Thomas Johnson (L'uomo del giorno dopo), Rishi Arya (In Other Words), Madeleine Falk (Manny Fantasma), Torrey B. Lawrence (The Annunciation), Ash Dadvand (Horror Anthology: Demon Chalice), Brandon Lee W. (Still Got Joy) e Robert Contrado (Blackmark).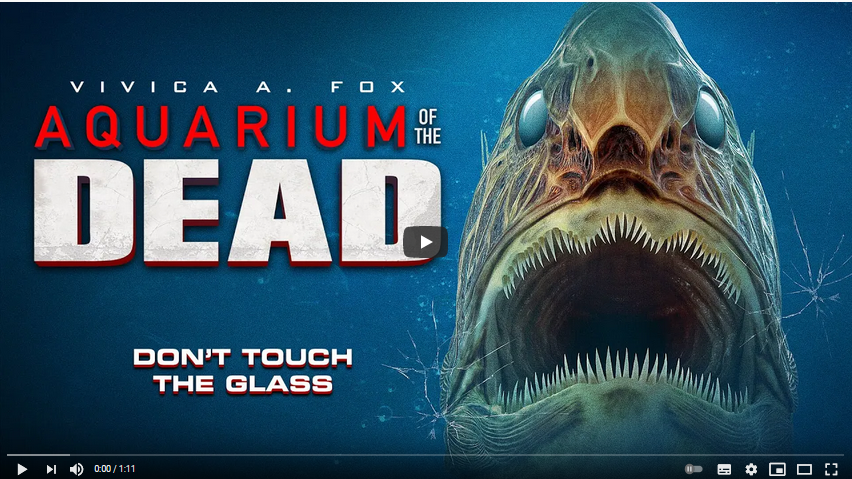 [Per visionare il trailer clicca sull'immagine in alto]
Alla regia di "Aquarium of the Dead" c'è Glenn Miller che oltre ai citati "Zoombies" e "Zoombies 2" ha diretto anche Fatti, Strafatti, Strazombie, Santa Claws ed è stato assistente regista per "classici" come 2 Lava 2 Lantula!, Sharknado 2, Sharknado 4, Airplane vs. Volcano e Mega Shark vs. Mecha Shark. Miller dirige "Aquarium of the Dead" da una sceneggiatura di Marc Gottlieb (Planet of the Sharks) e Michael Varrati (Flesh for the Inferno). Prodotto da David Michael Latt per The Asylum e co-prodotto da Paul Bales, il film debutterà direttamente in VOD / DVD negli Stati Uniti a partire dal 21 maggio.
Fonte: YouTube
---